Our Mission at Detect & Protect, Inc. is to provide every family and company, regardless of size or resources, the knowledge, opportunity and means to address Substance Abuse.
     by Phone: 770. 692. 1241

by Email: info@detectandprotectinc.com

We have pledged ourselves to commit to quality and excellent services to ensure that the need for your individual company to be a drug free work environment is maintained with your cooperation.
Drug Testing discourages experimentation and restores quality of life.
DOT & Non DOT Urine Testing
Alcohol Testing (DOT & Non DOT)
Hair Testing
Oral Drug Testing – 5 Panel
5 Panel Urine Test (Same Day Results)- 5 Panel
10 Panel Urine Test (Same Day Results)- 10 Panel
DNA Paternity and Family Origin Testing
Nicotine Testing
Steroid Testing
Lead Testing
Clinical Testing
Germanus Ejiogu is a certified Medical Technologist by the American Medical Technologists.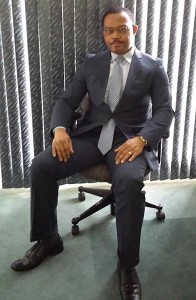 He worked for Malden Hospital and Melrose Hospital in Massachusetts before relocating to Georgia with his family. Germanus has worked for the Georgia Department of Public Health at State Laboratory for good number of years.
He was working for the Department of Veterans Affairs at VA Medical Center in St. Louis, Missouri when Detect & Protect, Inc was advertised for sale.
Germanus has a Bachelor of Science degree in Biomedical Laboratory and Clinical Sciences from Boston University Massachusetts.
Save
Save
Save
Save
Find Us On         Facebook     LinkedIn      Google Plus
To Whom It May Concern: I have had the privilege of utilizing the services of DETECT & PROTECT , INC., Drug & Alcohol Testing Center since the creation of the company in 2006. Our company, Allan Vigil Ford, requires thorough drug screen on each new hire. Our policy is to send the prospective employee to Detect & Protect the same day he/she applies for the job. There have been many times that I have had to send someone after hours, and the staff of Detect & Protect "happily" stayed late and completed the test (including sending the results immediately). It is also our policy to have current employees drug tested if we witness erratic behavior. Detect & Protect, Inc. not ONLY takes your employee without notice, but the staff uses their extensive counseling skills to actually talk to the employee and help them understand the root of their problem, while assisting them to the road to recovery. I have had the opportunity to work with other vendors in the past and have never seen the professionalism and dedication to one's work, as seen with the staff of Detect and Protect! When my monthly bills come from all of our vendors, I pay Detect & Protect, Inc. FIRST! I want to make sure that they know how much we appreciate their hard work for us because I know we certainly appreciate them! Cordially, Ms. Terry Autry Human Resource Manager
Allan Vigil Ford
To make simple work for us, priority one was focusing on details and the use of a very modular design system. This began with an extensive amount of exploration, testing, and retooling.
AJ